October is Domestic Violence Awareness Month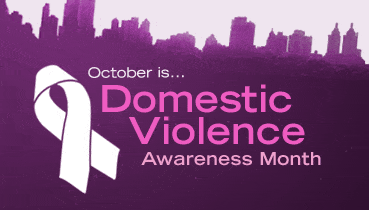 One in four women (25%) has experienced domestic violence in her lifetime.
Nearly three out of four (74%) of Americans personally know someone who is or has been a victim of domestic violence. Across America, we encourage victims and their families to call the National Domestic Violence Hotline at 1-800-799-SAFE. Together, we must ensure that, in America, no victim of domestic violence ever struggles alone.