Bill W.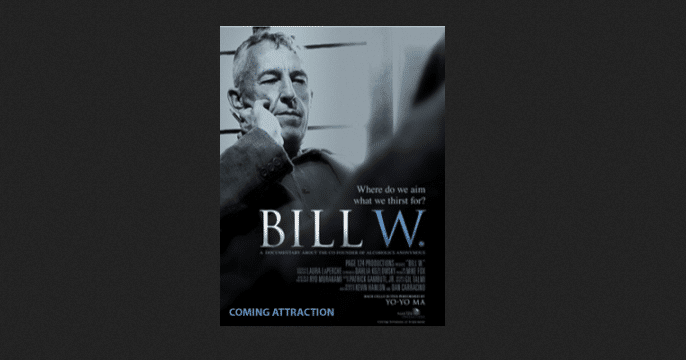 Sponsored by
Turning Point of Tampa, INC.

One Show Only!
Sunday, October 14 at 3pm
Followed by a Q&A Discussion with co-Director Kevin Hanlon!
This documentary about Bill Wilson, co-founder of Alcoholics Anonymous tells the story how in the 1930s he found a way to sobriety and then forged a path for countless others to follow. With Bill as its driving force, A.A. grew from a handful of men to a worldwide fellowship of millions of men and women. Through interviews, recreations and rare archival material, Bill W. traces Wilson's life through his 17 years of devastating alcoholism, the crucial years of A.A.'s founding and growth, his battle with depression, his experimentation with LSD and his struggle with celebrity status in an anonymous society. Named one of Time Magazine's 100 Heroes and Icons of the 20th Century, Bill Wilson was nevertheless a reluctant hero, who lived a life of sacrifice and service and left a legacy of recovery that continues every day, all around the world.
Click here to view trailer and website