Florida Now Spends Less Per Capita for Mental Health Than It Did in the 1950s.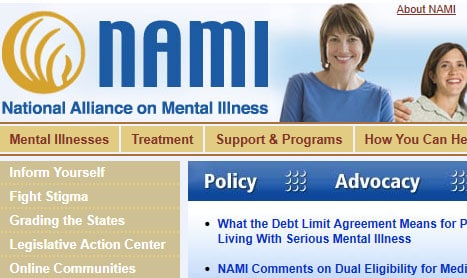 We still rank at the bottom of the list for per capita spending for behavioral health care.
WHAT CAN YOU DO ABOUT IT?
Call, e-mail or write your legislators to advocate for community mental health.
Tell them Florida can't afford short-sighted and dangerous reductions to essential treatment and support services.
Encourage them to increase funding levels for community-based mental health and substance abuse services.
Tell them if increases are not possible, they should at least maintain current funding levels.
NO FUNDING CUTS FOR COMMUNITY MENTAL HEALTH
CONTACT YOUR LEGISLATORS
WHEN THE SESSION STARTS MARCH 5th
PINELLAS COUNTY LEGISLATIVE DELEGATION
Senator Arthenia Joyner — District 19
508 W. Dr. Martin Luther King
Jr. Blvd.,Suite C
Tampa, Florida 33603
[email protected]
(813) 233-4277
Senator Jack Latvala — District 20
26133 U.S. Highway 19 North, Suite 201
Clearwater, Florida 33763
[email protected]
(727) 556-6500
Senator Jeff Brandes — District 22
3637 4th Street North, Suite 101
St. Petersburg, Florida 33704
[email protected]
(727) 552-2573
Representative James Grant — District 64
12956 N. Dale Mabry Highway
Tampa, Florida 33618
[email protected]
(813) 265-6280
Representative Carl Zimmermann — District 65
1106 Pinehurst Road
Dunedin, Florida 34698
[email protected]
(727) 733-8267
Representative Larry Ahern — District 66
5511 Park Street North, Suite101
St. Petersburg, Florida 33709
[email protected]
(727) 545-6421
Representative Ed Hooper — District 67
Waters Edge Office Center, Suite 206
2963 Gulf to Bay Blvd.
Clearwater, Florida 33759
[email protected]
(727) 724-3000
Representative Dwight Dudley — District 68
3647 4th Street North, Suite 300
St. Petersburg, Florida 33704
[email protected]
(727) 552-2747
Representative Kathleen Peters  — District 69
1700 66th Street North, Suite 203
St. Petersburg, Florida 33710
[email protected]
(727) 341-7385
Representative Darryl Rouson — District 70
6501 25th Way South, Suite D
St. Petersburg, Florida 33712
[email protected]
(727) 906-3200