Urge Congress to Act to End Abusive and Deadly Use of Restraint and Seclusion in Schools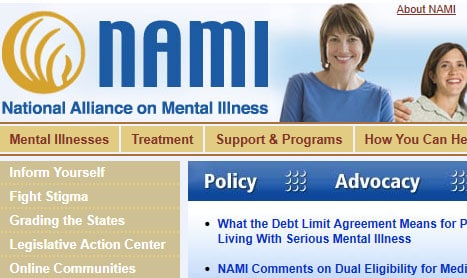 In Dec. 2011, Senator Harkin (D-IA) introduced The Keeping All Students Safe Act(S. 2020) and Representative George Miller (D-CA) has introduced similar legislation in the House (H.R. 1381). These bills impose sharp restrictions on the use of restraint and seclusion in our nation's schools. NAMI strongly supports these bills and urges swift action to pass them. Currently, there are no federal laws that regulate the use of restraint and seclusion in schools. State laws in this area vary widely
Physical restraint and seclusion have resulted in physical injury, psychological trauma and death to children in public and private schools. The inappropriate and harmful use of restraint and seclusion has disproportionately impacted students living with disabilities, including those with mental illness. Media stories around the country have documented many of these tragic cases.ACT NOW!
It is critical for all Senators and House Members to hear from you about the importance of moving S. 2020 and H.R. 1381 forward to protect children from these harmful practices. Advocates are strongly encouraged to urge Senators and House Members to support immediate passage of S. 2020 and H.R. 1381 – both titled
The Keeping All Students Safe Act
. Call them by using the Capitol Switchboard at (202) 224-3121 and email them using the
NAMI Legislative Action Center
.You can learn more about this legislation and this issue through the following resources:
.