Upcoming NAMI Events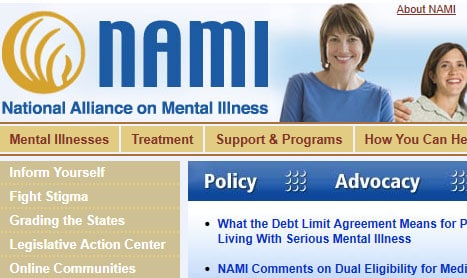 MON, March 26th. 

CONNECTION

 Recovery Support Group

 meets from 6:00-7:30 pm,

Empath Health, 5771 Roosevelt Blvd, Clearwater, at The Gathering Place, Bldg 100,

Rm D. A peer-led free support group for adults (18+yrs) regardless of their diagnosis.

TUES, March 27th. CONNECTION Recovery Support Group meets from 5:00-6:30 pm
at the St Pete Main Branch Public Library, in the Conference Room, 3745 9th Avenue North.
Next Tuesday's Group meets April 3rd, 4:30-6:00 pm…Join us. Share your issues and concerns
with others who understand. Call NAMI Center 727-826-0807 for additional information.

St Petersburg Family to Family Course will NOT MEET on TUESDAY, March 27th.
Family to Family Course resumes on 

TUESDAY

, April 3rd (week 2) from 6:00-9:00 pm.
at Northwest Church of Christ, 6355 38th Ave N, St Petersburg, FL 33710 in Portable Classroom.
Receive up-to-date information on mental health, treatments, medications and coping skills. Contact
F2F Teacher/Trainer Phyllis Beede to register for next course 
727-791-3434
 or 
pbeede1

[email protected]
WED, March 28th. The 3rd week of 12-session Family to Family Course, 6 to 9 pm at The Centre,
1500  16th Street, Palm Harbor 34683. If registered, you can participate in this valuable free course.
Call  Teacher/Trainer Phyllis Beede at 727-791-3434 or email Phyllis at [email protected]
SATURDAY, March 31st. It's 5th week of FREE 10-session Peer-to-Peer Education Course. The
class that began Sat, March 3rd, at Windmoor Healthcare in Clearwater, FL quickly reached capacity.
All interested in NEXT  Peer-to-Peer course designed to encourage healing and recovery may.join
waiting list. Contact NAMI Center 727-826-0807.Certificates awarded at Graduation Sat, May 5, 2018.
UPCOMING EVENTS

THURS, April 5th. Family Support Group 6:00-7:30 pm, The Center,1500  16th St, Palm Harbor 34683
Let us seek to encourage and support friends and loved ones facing mental health challenges with hope.
We welcome family members, friends, and caregivers to join us the first Thursday of every month.
MON, April 9th. Family Support Group at Mt Zion Progressive Missionary Baptist Church
meets from 6:30-8:00 pm at the Mt Zion Youth Chapel, 921 20th Street South in St Petersburg.
May we gain insight to support & encourage our loved ones challenged with mental health issues.
Family Support Group (families, friends & caregivers meet 2nd Monday of every month)
FRI, May 4th SAVE THE DATE – NAMI Pinellas "Derby de Mayo" Fundraiser Banquet, 6:30-9 pm,
The Centre, 1500 16th Street in Palm Harbor, FL 34683.  Call NAMI Center 727-826-0807 for details.