New Child Abuse Law In Effect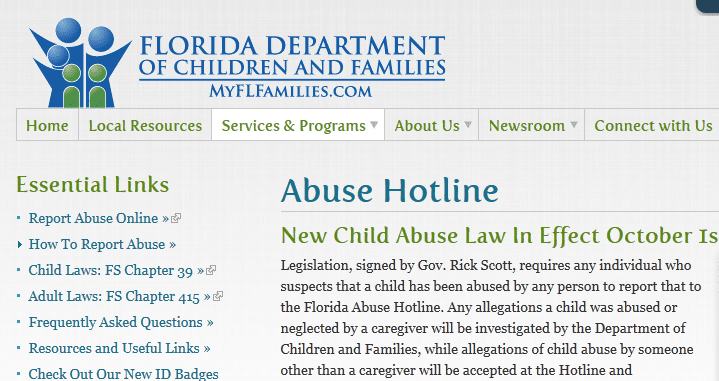 Florida Department of Children and Families sent this bulletin at 10/02/2012 10:35 AM EDT
Legislation, signed by Gov. Rick Scott, requires any individual who suspects that a child has been abused by any person to report that to the Florida Abuse Hotline.
Any allegations a child was abused or neglected by a caregiver will be investigated by the Department of Children and Families, while allegations of child abuse by someone other than a caregiver will be accepted at the Hotline and immediately electronically transferred to the appropriate local law enforcement agency where the child lives.
Penalties for those who suspect a child is being abused but fail to report it have been increased from a misdemeanor to a felony. Financial penalties also have increased. If you suspect or know of any child who is being harmed, call the Florida Abuse Hotline at 1-800-962-2873. If you see a child in immediate danger, call 911.
More information about this law and the hotline is available online.