NAMI PINELLAS COUNTY NEEDS YOUR HELP!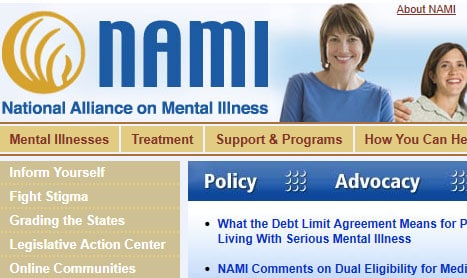 SPONSORSHIPS ARE AVAILABLE TO HONOR 25 YEARS OF PROVIDING EDUCATION, SUPPORT AND ADVOCACY.
NAMI is dedicated to improving the lives of persons living with mental illness and their families.  The celebration dinner on October 7th raises funds to provide services for those affected by Mental Illness.
Sponsorships are available at four levels:
GOLD              $1,500     (includes 10 tickets)
SILVER              $1,000     (includes 8 tickets)
BRONZE            $   500     (includes 4 tickets)
CHOCOLATE     $   250        (includes 2 tickets)
•    Mental Illness affects one in four families–it disrupts a person's ability to think, feel and relate to others.
•    NAMI Pinellas depends on the generosity of individual donors, sponsors, members and their friends to fund our services.
•    Mental illness strikes persons from all walks of life, regardless of age, race, income or religion.
NAMI PINELLAS COUNTY– 25TH ANNIVERSARY–1986-2011
A CELEBRATION OF COLLABORATION
FOR MORE SPONSORSHIP INFORMATION, CALL 727-942-8140
OR E-MAIL US AT [email protected]