Grim Budget Looks Especially Bleak for Folks of Color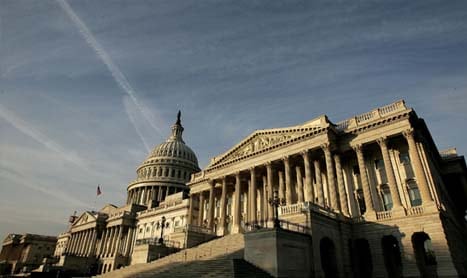 Grim Budget Looks Especially Bleak for Folks of Color
While there are signs that Democrats and Republicans are
seeking out a compromise on the budget in order to avoid a government
shutdown, policy experts say that — no matter the compromise — people of
color are going to suffer from the cuts. Continue reading online here.
Andrew Grant-Thomas, deputy director of the Kirwan Insitute at the
Ohio State University, says the budget President Barack Obama offered last week has both cuts and increases in spending that are worrying.
There's the home energy assistance cut, which has the obvious effect
of adding financial burdens to those who can least afford it. But
Grant-Thomas also points to the irony of increasing spending on prisons
while reducing programs that would decrease crime and recidivism.
"We're giving up the ghost on rehabilitation and prevention,"
Grant-Thomas says, noting that new prisons are being planned even as
programs for ex-offenders are getting axed. Yet, he adds that conditions
are right for higher incarceration: "Couple huge amounts of
joblessness, with the lack of support for folks who really need it, and
you'll need a new prison."
Currently the unemployment rate for black men is at 16.5 percent
(more than double the rate for white men), while for Latino men it's 13
percent.
"It's all very depressing," Grant-Thomas says. "There are so many
ways to assess the budget from a social justice perspective." But, he
says, the difficulty comes in comparing "the substantive stuff to the
political realities. I'm sure we in general don't appreciate the
political constraints [Obama] has, but we have to account for a very
serious economic situation."
Rebecca Thiess at the Economic Policy Institute agrees. The
resolution the GOP-run House passed last Friday before heading into
recess is many times worse than what Obama has proposed, she says.
The House proposal includes $61 billion in cuts in discretionary
spending — that is, money that is goes to critical social programs like
the Head Start. "That's not an incredible amount of money compared to
the deficit, but it is an incredible amount of money," Thiess says. She
suggests it's a sign that Republicans are more interested in playing
politics than reducing the budget.
Thiess also points out that while the president put out the budget,
the real battle is going to happen between the Republican House and the
Democratic Senate as they hammer out the details of a continuing
resolution to fund the government. "We will see [Democrats] cave and
move to the right," though certainly not as far as the House is pushing.
And her prediction seems to be coming true, since reports suggest Democratic senators are currently looking for additional cuts.
Calling the situation "grim," Grant-Thomas says this is expected. "It
feels to me that the budget he proposed is the compromise position. So
the actual compromise reached will be more draconian still."